Group Structure
as at 30 June 2016
Sun International owns and operates casino, hotel and resort properties in South Africa, other African countries and Latin America. Our casino operations contribute the largest share of group revenue.
Group Total

2016 GROUP CONTRIBUTION (%)
The percentages are proforma assuming that the Dreams and GPI Slots transactions were effective 1 July 2014.

Africa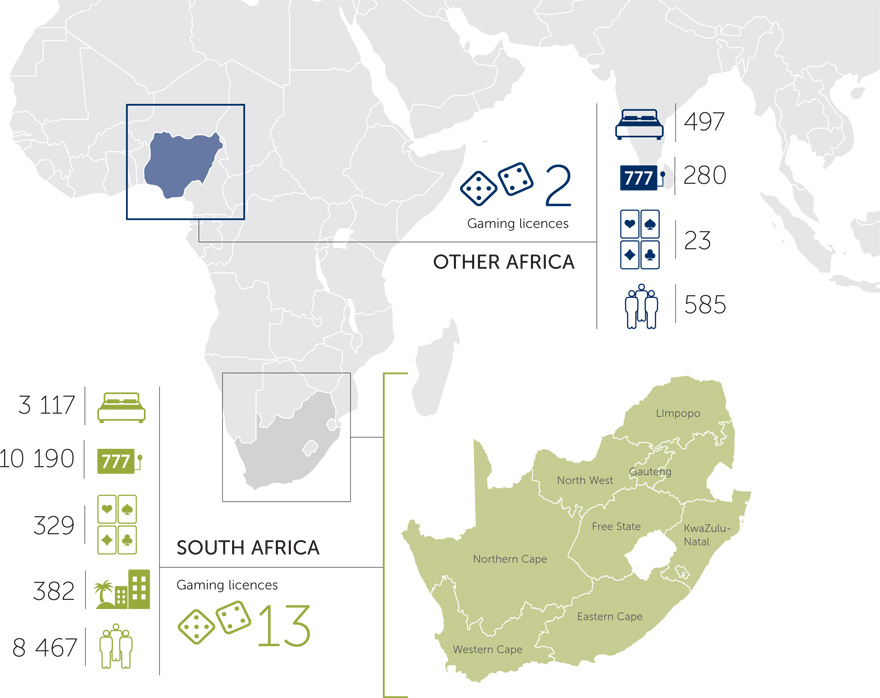 1 We have reached an agreement for the disposal of Swaziland.
Latin America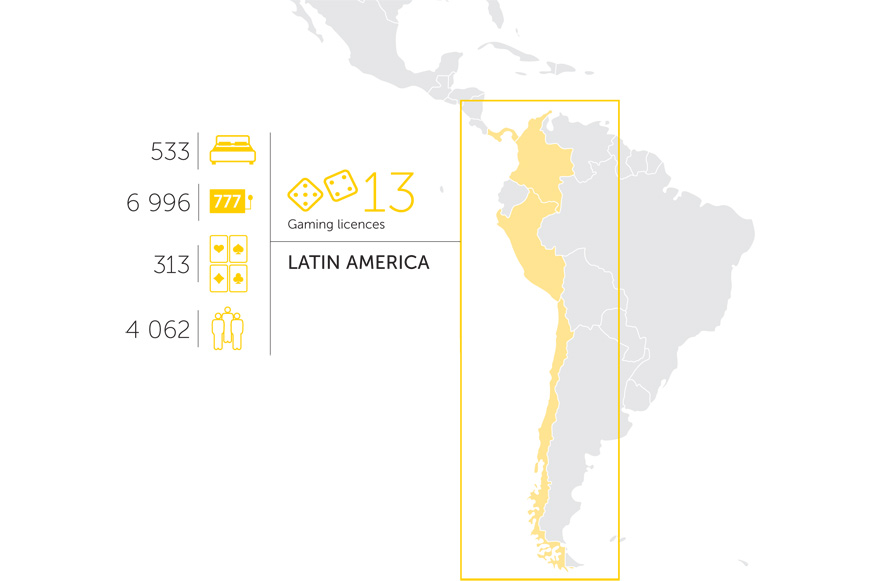 Chile
Economic interest (%)
Slots
Tables
Rooms
Monticello
San Francisco Investments Resorts
General Manager: Jaco Pretorius
55
2 164
81
155
Iquique
55
693
22
–
Temuco
55
694
36
96
Valdivia
55
405
22
104
Puerto Varas
55
499
36
50
Coyhaique
55
168
11
40
Punta Arenas
55
488
20
88
Panama
Economic interest (%)
Slots
Tables
Rooms
Ocean Sun Casino
Ocean Club Casino Inc.


55
600
38
–
Colombia
Economic interest (%)
Slots
Tables
Rooms
Sun Nao
Sun Casinos Colombia SAS
Casino Manager: Antony Easton
55
220
16
–
Peru
Economic interest (%)
Slots
Tables
Rooms
New York
55
444
17
–
Eden
55
206
–
–
Kingdom
55
161
6
–
Pachanga
55
254
8
–