The primary focus of our procurement function is to create and maintain an efficient and equitable supply chain aligned to business imperatives.
At the same time, and in support of the group's Vision, our supply chain seeks to create genuine value for the communities in which we exist. It is this vision that drives our philosophy behind sustainable procurement practices, particularly related to Enterprise & Supplier Development.
To this end, Sun International seeks to partner with suppliers who share a similar vision for South Africa, and who will support us in meeting these objectives.
We invite such suppliers who believe that they have a relevant product or service offering to register as a potential supplier to our group.
Whilst sourcing within the group remains a commercial process, our commitment to the transformation of the South African economy through the adoption of the Broad-Based Black Economic Empowerment (B-BBEE) Framework supports opportunities for participation of Black South African small, medium and micro enterprises (SMME's) within our supply chain.

Preference will be given to commercially competitive suppliers who demonstrate optimum Sun International B-BBEE compliance.

SUPPLIER REGISTRATION PROCESS
Sun International requires all potential suppliers to our group to register on the Sun International Supplier Database for inclusion in any sourcing opportunity.
It is important that suppliers complete the process in full, and thereafter maintain a current and relevant profile.
New Supplier Registration

The Sun International Supplier Database is administered by B1SA (Pty) Ltd.

For any queries and technical support, please contact the B1SA support desk:

+27 11 455 0033

Existing Supplier Login

An up to date and accurate profile supports inclusion in relevant sourcing opportunities.

For any queries and technical support, please contact the B1SA support desk:

+27 11 455 0033
Supporting documentation required during sourcing and on-boarding:
Company Registration document (ID document in the case of individual entities)
A Valid B-BBEE certificate (South African entities only)
Tax Clearance Certificate (South African entities only)
Compliance to legislation relevant to your sector
Gaming Board registration if applicable
Once you have successfully registered onto our database, your organisation's profile will be immediately available to the group for inclusion in sourcing processes where deemed relevant.
Whilst you are welcome to contact our properties directly, please be reminded that listing on the potential supplier database does not guarantee any business with the group, nor any course of action by Sun International.
We do, however, commit to offering your organization an opportunity to compete for business wherever a suitable opportunity exists, and where your organization meets the unique requirements of that opportunity.
Should you feel that any one of our properties has not lived up to this commitment, please contact the Supply Development Manager.
Accolades
---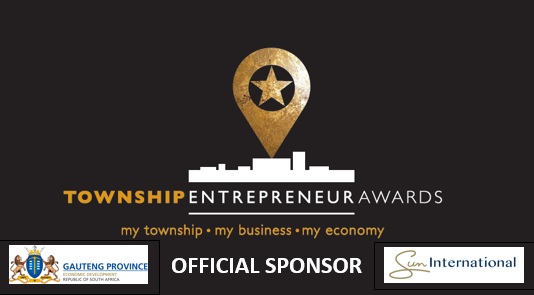 The Township Entrepreneur Awards,
an initiative of the Gauteng Department of Economic Development, recognizes, celebrates and rewards entrepreneurial spirit in the townships, whilst supporting the provinces' goals and commitments to revitalising the township economies.
Township entrepreneurs, business owners and co-operatives operating across Gauteng townships are invited to enter the awards.
Sun International is proud to be associated with the Township Entrepreneur Awards, especially as the sponsor of the tourism-related category – we believe it will not only endorse the efforts of worthy entrepreneurs, it will also create a pipe-line of businesses that will feed back into the mainstream economy.
ENTERPRISE AND SUPPLIER DEVELOPMENT
With the group's commitment to B-BBEE, Enterprise & Supplier Development (E&SD) is a significant contributor to the group scorecard.
The E&SD Policy and strategy ensures a sustainable approach to group activities in this regard, managed through our E&SD Programme.
Enterprise & Supplier Development applications
As a potential or existing supplier to SI, it is to our mutual benefit to work hand in hand in developing your organisations' capacity through formal Supplier or Enterprise Development engagement.
If you have need for such development, and are a qualifying South African company in accordance with the dti Codes of Good Practice, we invite you to complete the Enterprise and Supplier Development Application Form below.
SUN INTERNATIONAL B-BBEE CERTIFICATES
To unsubscribe from the Sun International Suppliers' marketing database, kindly click on the 'Unsubscribe me from this list' link below to send an email for your details to be removed.
Unsubscribe me from this list.​​​​​​​​​​​​​​​​​​​​​​​​​​​​​
Report Unethical Behavi​our
The Sun International Group recognises the vested interest of all stakeholders in the manner in which its various businesses are conducted and is committed to ethical behaviour at all levels of the organisation.
To report any corruption, theft or dishonesty please call 0800 11 53 54.