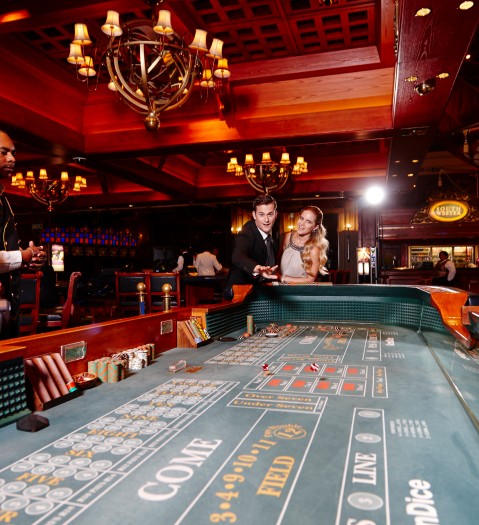 GrandWest Casino in Cape Town
Open 24 hours a day, 7 days a week, GrandWest in Cape Town is the largest entertainment destination of its kind in South Africa. Offering smoking and non-smoking gaming facilities, GrandWest is the perfect destination for non-stop excitement and entertainment.
Top reasons to visit GrandWest in Cape Town:
Exclusive casino promotions and offers for Sun International Most Valued Guests (MVG) members.
2 563 smart card slot machines and more than 79 premium table games to play.
The exclusive Salon Privé is open 24/7 for Platinum MVG members.
High-stakes table area for serious players.
Enjoy a selection of excellent restaurants, bars and activities near the casino floor.
MVG
Our MVG loyalty programme rewards members with points for playing at any Sun International casino.
Slots
Offering 2 500 smart card slot machines in smoking and non-smoking areas, GrandWest in Cape Town has your game. All slot machines use smart card technology. The latest stepper and video reels are available for your gaming pleasure.
Tables
GrandWest in Cape Town offers over 75 premium table games. Spread throughout the smoking and non-smoking casinos as well as the exclusive Salon Privé, expect popular games such as:
America Roulette
Blackjack
Blackjack Switch
Double Zero Roulette
Easy Poker

Baccarat
Raise 'em Poker
Stud Poker
GranDice
Put your dice rolling skills to the test at GrandWest in Cape Town. GranDice, exclusive to the GrandWest Tables family, is a fun, fast and exciting game that's similar to Craps. Catch the action on the main casino floor.
GrandWest has introduced a High Limits table area on their main casino floor, alongside the Poker Pit. If you take your Roulette, Poker and Blackjack serious, you'll be able to concentrate on your game in an exclusive area with more personalised one-on-one service, as well as free drinks.
Salon Privé
Salon Privé at GrandWest in Cape Town is a luxurious gaming area exclusive to MVG Platinum members, and offers a variety of slot machines, Blackjack, Roulette, Poker and Baccarat tables with varying high denominations.
Slots Privé
MVG Platinum members are afforded the luxury of playing at the Slots Privé 24 hours a day in a smoking and non-smoking environment. The Slots Privé has a total of 156 dedicated slot machines ranging from denominations of 50c to R100 offering reels, video and video poker games.
Tables Privé
The Tables Privé at GrandWest offers both an area for smoking and non-smoking players and is open 24 hours a day. Offering superior service in opulent surroundings, MVG Gold and Platinum members can choose from Blackjack, Raise'em Poker, Easy Poker, Stud Poker, Blackjack Switch, Diamond Rush, American Roulette, Double Zero Roulette and Baccarat.
High-stakes players have exclusive access to the Captain's Cabin, accommodating an American Roulette table, Blackjack table and a Baccarat table.
Learn To Play
Do you want to master the art of playing Slots or Tables games without paying a single cent? Now you can with our Gaming Information Centre (GIC).
Slots and Tables games are all about action, adventure and lady luck. The fast paced gaming floor could be an intimidating experience for the novice, but it does not have to be at GrandWest. Take yourself back to school by visiting the GIC which is fitted with 12 Slot machines and a Blackjack and Roulette table. Trained staff is there to teach first time players the basics of Blackjack, Roulette, Poker and Slot games in a social and relaxed environment.
Staff is also on hand to explain the benefits of our Most Valued Guest (MVG) loyalty programme, your VIP ticket to the ultimate gaming experience.
Where: Gaming Information Centre situated adjacent to the main casino floor
When: 12h00 – 24h00 Mon - Sun
Round up your friends and make it a great time out. It is free and fun!
Casino Restaurants & Bars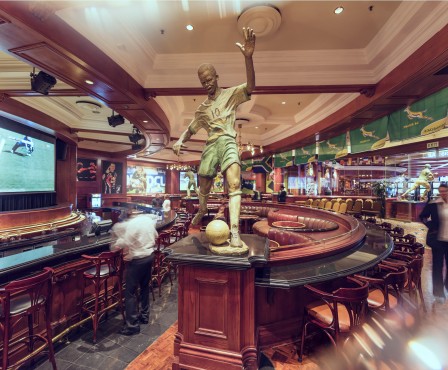 Alibama Sports Bar
Catch your favourite games on a big screen TV and enjoy a drink and a light meal in comfort. Watch live entertainment or take part in sports betting.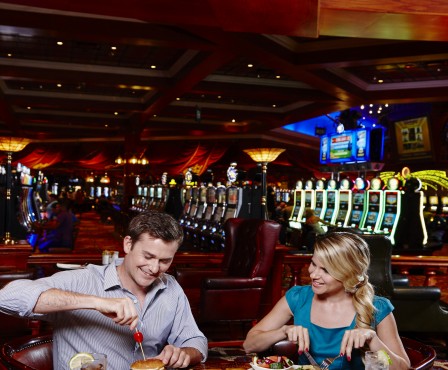 Golden Anchor
A fully serviced restaurant found on the casino floor at GrandWest. Operating hours: 07h00 - 00h00.
Trading Hours
GrandWest is open 24 hours a day, 7 days a week
SLOTS
24-hours Mon - Sun
---
TABLES
24-hours Mon - Sun
---
SALON PRIVÉ
24-hours Mon - Sun